FREE SHIPPING TO ANYWHERE IN THE WORLD
ON ALL ORDERS OVER $100.
PETA Proggy Award Winner
"Why are we singing the praises of Jaan J.? Because ties made from natural plant-based or synthetic fibers make the man, and Jaan J. makes the best vegan ties in the land. Thanks to Jaan J.'s vast variety of colors and patterns available online, it's easier than ever to avoid silk ties (approximately 3,000 silkworms are steamed and gassed alive in their cocoons to make every pound of silk). Jaan J. more than succeeds in its mission to "produce the best nonsilk vegan ties for those who want the best neckties and need the best neckties for their mind, body, and soul."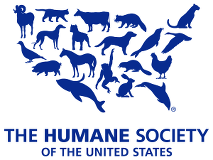 Humane Society Sponsor
Jaan J. was a sponsor of the Humane Society's 26th Annual Genesis Awards held in Beverly Hills, California. Some of the celebrities in attendance were Rose McGowan, Moby and Bill Maher with some of the winners being Ellen DeGeneres and Stephen Colbert, to name a few.
Jaan J. - "A For-Profit for Non-Profits"
As a company, Jaan J. has always been comprised of individuals who yearn to give more than they take from society. From donating monthly to non-profits like Wikipedia to volunteering for worthy causes like Meals on Wheels, Jaan J.'s corporate culture has always supported non-profit institutions.
Upon receiving PETA's Proggy Award, it occurred to us that Jaan J. as an organization should formally support non-profits and a couple of years later the PETA collaboration was born. Shortly thereafter, we became sponsors of the Humane Society US. Proudly, Jaan J. is happy to announce that many more partnerships with non-profits are in the near future.
We never imagined that our company would adopt this type of corporate responsibility as we only entered the market to provide nice non-silk ties. However, we are glad we did. So with that, we thank you for your years of support as we increasingly become "A For-Profit for Non-Profits".